Added to your basket
Sub-total: ( produtos no teu carrinho)
Sentimos muito, mas este produto está atualmente esgotado
Outros clientes compraram estes produtos

Combat stubborn and unwanted cellulite with the Mio Skincare Cellulite Smoothing Set. The set boasts a duo of carefully selected products, including an innovative cellulite smoother with an exfoliating body brush. Combined, the products work harmoniously to reduce the appearance of cellulite, alongside rough and uneven skin.

The Set Contains:

Shrink To Fit Cellulite Smoother 100ml
Target areas of concern with the Shrink To Fit Cellulite Smoother; an innovative formula that works to minimise the appearance of cellulite and uneven, bumpy skin. Harnessing the powers of Rosemary Extract, Green Tea and Caffeine, the antioxidant-rich cream can be massaged into the hips, thighs and arms to help diminish appearance of dimples and 'orange peel' skin, whilst toning to reveal a more refined body contour. Perfect for day or night use, the moisturising cream will leave skin feeling soft and looking firm.

Body Brush
Look after the largest organ you have; your skin. The convenient Body Brush comprises natural boar bristles and massage nodules, which exfoliate skin. The exfoliation helps to move redundant skin cells and dirt that can clog the surface of skin. Ensure you polish and massage all over to stimulate circulation, eliminate layers of dead skin and improve its overall appearance. Expect smooth and radiant skin.

Creme anti-celulite: massaje bem o Shrink to Fit na sua pele, todos os dias durante 30 dias. Use a técnica de massagem da pele Fit da Mio para alcançar melhores resultados.

Escova para o corpo: a escova pode ser usada na pele molhada ou seca. Comece pelos pés com movimentos ascendentes em direção ao coração. Esfregue com movimentos circulares em todo o corpo.

Smoother: Aloe Barbadensis Leaf Juice, SD Alcohol 40-B, Caprylic/Capric Triglyceride, Glycerin, Isoamyl Laurate, Butyrospermum Parkii Butter, Glyceryl Stearate Citrate, Glyceryl Caprylate, Menthone Glycerin Acetal, Menthol, Parfum, Caffeine, Aqua, Sorbitan Laurate, Lauryl Proline, Lauryl Glucoside, Caprylhydroxamic Acid, Camellia Sinensis Leaf Extract, Equisetum Arvense Extract, Rosmarinus Officinalis Extract, Chenopodium Quinoa Seed Extract, Laminaria Digitata Extract, Coffea Arabica Seed Oil, Hydrogenated Vegetable Oil, Prunus Amygdalus Dulcis Oil, Acrylates/C10-30 Alkyl Acrylate Crosspolymer, Limonene, Linalool, Citral, Citronellol, Evernia Furfuracea Extract, Hydroxyethyl Acrylate/Sodium Acryloyldimethyl Taurate Copolymer, Sodium Hydroxide.

Body Brush: Made with natural boar bristles, rubber massage nodules, bamboo and cotton.

Cellulite Smoother: 100ml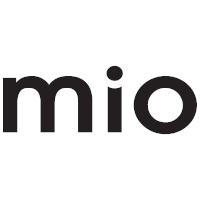 Mio Cellulite Smoothing Set
EUR
32.55
PVP: 46.50€
32.55€
13.95€
lookfantastic Mystery Beauty Box
Worth 17.45€
GRÁTIS uma Beauty Box Mistério ao gastar 119€
O brinde será adicionado automaticamente ao carrinho de compras, assim que atingir o valor de despesa mínima. Oferta válida por tempo limiitado.
Ver Oferta
lookfantastic Mystery Beauty Box
Worth 17.45€
GRÁTIS uma Beauty Box Mistério ao gastar 119€
O brinde será adicionado automaticamente ao carrinho de compras, assim que atingir o valor de despesa mínima. Oferta válida por tempo limiitado.
Ver Oferta
Tempo médio de ligação 25 segundos
Combat stubborn and unwanted cellulite with the Mio Skincare Cellulite Smoothing Set. The set boasts a duo of carefully selected products, including an innovative cellulite smoother with an exfoliating body brush. Combined, the products work harmoniously to reduce the appearance of cellulite, alongside rough and uneven skin.

The Set Contains:

Shrink To Fit Cellulite Smoother 100ml
Target areas of concern with the Shrink To Fit Cellulite Smoother; an innovative formula that works to minimise the appearance of cellulite and uneven, bumpy skin. Harnessing the powers of Rosemary Extract, Green Tea and Caffeine, the antioxidant-rich cream can be massaged into the hips, thighs and arms to help diminish appearance of dimples and 'orange peel' skin, whilst toning to reveal a more refined body contour. Perfect for day or night use, the moisturising cream will leave skin feeling soft and looking firm.

Body Brush
Look after the largest organ you have; your skin. The convenient Body Brush comprises natural boar bristles and massage nodules, which exfoliate skin. The exfoliation helps to move redundant skin cells and dirt that can clog the surface of skin. Ensure you polish and massage all over to stimulate circulation, eliminate layers of dead skin and improve its overall appearance. Expect smooth and radiant skin.

Creme anti-celulite: massaje bem o Shrink to Fit na sua pele, todos os dias durante 30 dias. Use a técnica de massagem da pele Fit da Mio para alcançar melhores resultados.

Escova para o corpo: a escova pode ser usada na pele molhada ou seca. Comece pelos pés com movimentos ascendentes em direção ao coração. Esfregue com movimentos circulares em todo o corpo.

Smoother: Aloe Barbadensis Leaf Juice, SD Alcohol 40-B, Caprylic/Capric Triglyceride, Glycerin, Isoamyl Laurate, Butyrospermum Parkii Butter, Glyceryl Stearate Citrate, Glyceryl Caprylate, Menthone Glycerin Acetal, Menthol, Parfum, Caffeine, Aqua, Sorbitan Laurate, Lauryl Proline, Lauryl Glucoside, Caprylhydroxamic Acid, Camellia Sinensis Leaf Extract, Equisetum Arvense Extract, Rosmarinus Officinalis Extract, Chenopodium Quinoa Seed Extract, Laminaria Digitata Extract, Coffea Arabica Seed Oil, Hydrogenated Vegetable Oil, Prunus Amygdalus Dulcis Oil, Acrylates/C10-30 Alkyl Acrylate Crosspolymer, Limonene, Linalool, Citral, Citronellol, Evernia Furfuracea Extract, Hydroxyethyl Acrylate/Sodium Acryloyldimethyl Taurate Copolymer, Sodium Hydroxide.

Body Brush: Made with natural boar bristles, rubber massage nodules, bamboo and cotton.

Cellulite Smoother: 100ml
Comentários de Clientes
Comentários
Quando revisões referem-se a alimentos e produtos de cosméticos, os resultados podem variar de pessoa para pessoa. Opiniões são independentes e não representam as opiniões do Hut Group.
Eu vi este creme de emagrecimento quando procurei por esfoliação corporal, e é dito que ele é usado para limpar muito bem o corpo, pois ele pode conseguir o efeito de esculpir o corpo, é apenas fazer atividades e eu estou tentando comprá-lo. Os amigos que tentaram podem experimentar, o mais importante é que você pode comprar os produtos muito vermelhos no site da LOOKFANTASTIC e o preço é muito favorável, a entrega também é muito rápida.
Notam-se melhorias na primeita aplicação. A escova aliado ao creme produzem efeitos.
O creme anti celulitico permite ver resultados desde a primeira aplicação. É possível ver a pele mais lisa nas zona de acumulação de celulite. Tem um aroma de menta muito agradável. Aconselho para quem pretende resultados rápidos.